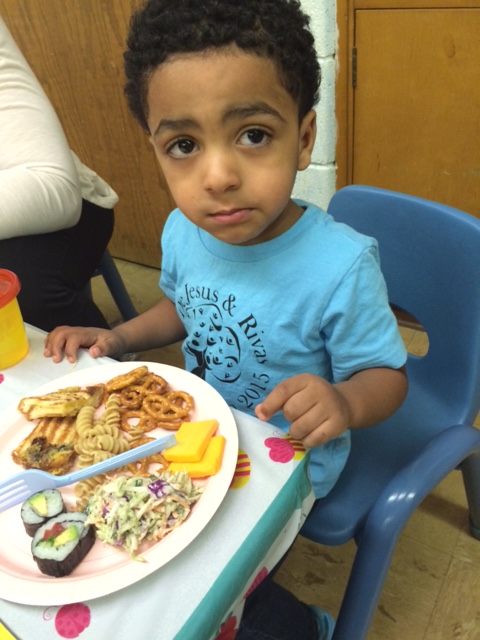 Northern Illinois University Students Donate to MAYA'S House
This spring, nutrition students from Northern Illinois University (NIU) selected MAYA'S House for their community capstone project.  Their project consisted of two parts:
First, the students reached out to both the DeKalb and Rockford communities and collected monetary donations for MAYA'S House.  They were able to raise $1,215.00!  These donations were used to purchase grocery store gift cards that MAYA'S House will use to buy fresh groceries for the children for the next year.  We are so grateful for all their hard work and the generosity of the communities.  We are excited to now be able to provide the children with fresh dairy, produce and meals on a regular basis.
For the second part of their project, the NIU students prepared and presented a nutrition class/experience for the children and their parents of MAYA'S House. They demonstrated to the families how to create some simple, fun, healthy snacks such as making snails out of celery, apples and peanut butter. The children were introduced to a variety of fruits and vegetables, including vegetarian sushi. The students, along with a generous donation from Sienna's Kitchen in Rockford, provided a balanced and healthy lunch for the families. Each child was also given a goody bag to take home full of healthy snacks and active play ideas.
Thank you NIU nutrition students!!!