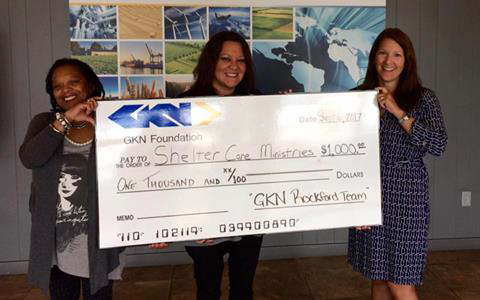 Thanks to a $1000 grant from the GKN Foundation, Jubilee Center members will enjoy transportation assistance from the funds provided by this gift. Staff frequently transports members to medical appointments, addiction treatment centers, hearings to obtain public housing and on field trips in the community.
The grant will be used to pay for gas for the Jubilee Center van and offset some of the vehicle insurance and maintenance costs.
Thank you, GKN, for believing in Shelter Care's mission … to "provide shelter, awaken hope and honor dignity" for each and every Jubilee member who relies on Shelter Care for a safe, accepting environment in which to gather.