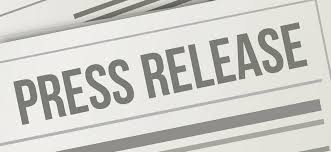 For Release: January 27, 2017
Agency partners with construction academy, seeks donors for relocation project
ROCKFORD, IL – Shelter Care Ministries today launched the public phase of a campaign to raise funds to consolidate its administrative offices on Seventh Street in a move to increase efficiency and visibility in the community.
Central to the campaign is a partnership with the construction trades academy at East High School. Students in the career pathway will complete all work associated with the $15,000 renovation except heating and cooling.
Students and teachers attended a "launch party" where they toured the agency's offices in the Midtown District, ate pizza and met staff, board members and people served by Shelter Care Ministries. Agency and school officials are discussing a longer-term relationship where East students also would renovate apartments and single-family homes where Shelter Care Ministries provides housing for families who were previously homeless.
"Our students will benefit greatly from having this opportunity to put the skills they have mastered in the classroom to use in the real world — with the added value of contributing to a much needed social service," said Bill Rose, Career Academy Coach at East.
Administrative offices for Shelter Care Ministries are split between its Seventh Street storefront and space at Emmanuel Episcopal Church, which founded the agency 31 years ago. The agency operates on a $1 million budget with scattered-site supportive housing for families who are homeless, MAYA'S House drop-in daycare and the Jubilee Center, a day center for adults with chronic mental illness.
"Unifying our offices will allow us to conduct business more efficiently. Equally or more important is improving our visibility," Executive Director Sarah Parker-Scanlon said, "and through that, increasing public awareness of and community support for the important work we do."
Parker-Scanlon announced a lead-contribution of $500 from the Northern Illinois Building Contractors Association toward $9,000 required for materials and heating/cooling work. The value of student labor is estimated at $5,500.
HOW TO HELP
Cash and in-kind gifts are welcome. View a list of construction materials at www.shelter-care.org. Or call 815-964-5520 for more information.