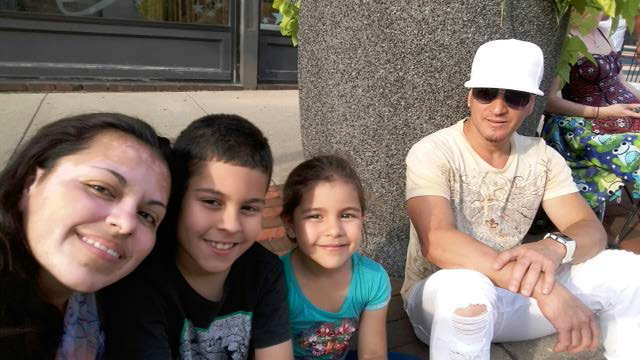 Hello: My name is Ginna.
Two years ago I was homeless and staying in the Women's Crisis Shelter at the Mission with my kids. My husband couldn't stay with me and slept in the men's part of the Mission. We lived this way for six months. It was not easy. It was really hard for my kids. My son got sick with pneumonia which he caught from someone at the shelter. A case manager sent an e-mail to Shelter Care and Kelli (a housing advocate) called to say they had a place for us to live. I didn't believe it! My husband was happy to finally leave downtown.
We finally got our place — home sweet home. My kids are happy. It was not an easy life. My husband was injured on his job and had to have back surgery to fix two herniated discs. That's what caused us to lose everything: our apartment, our car, everything. It was not easy.
This has been a beautiful two years (in Permanent Supportive Housing). We're back on our feet thanks so much to Shelter Care Ministries for all the help we got from our first housing advocate, Kelli, and next (housing advocate) Tiffany. God bless you guys for all the help.
My family is happy for all the blessings these past two years. My kids are growing up in a safe place which they can call home sweet home with love and thanks. God bless this program for more and more years of happiness.
Thanks for everything.
Ashantia, Yandel, Armando & Ginna